Posted by The Vermont Flannel Co. on Jul 14th 2023
Like many small businesses, Vermont Lavender got its start because its founder had a problem that was not being met by the marketplace.
"I had suffered for years from psoriasis," says Diane Maurice-Brault. "And none of the usual Big Pharma 'fixes' helped. So, since I was a master gardener, I decided to research and craft my own solution, based on lavender."
The thing about Lavender is that its intoxicating scent is not only relaxing and calming, but beneficial in relieving nervous tension and headaches, and the flowers produce beautiful essential oils.
Trained and working as an accountant, Maurice-Brault re-trained herself as a maker of soaps, lotions, and balms – crafting them the old-fashioned way, largely by hand, with all-natural ingredients, and with care and respect for the land.
It became a business when Maurice-Brault reasoned that there were others who, like her, suffer from dry skin and seek a natural, organic solution. Vermont Lavender was born, and her online business grew rapidly.
Today, five years in, Vermont Lavender offers a complete line of lotions, soaps, lip balms, bath bombs, body butters, shower steamers, and soaking salts, each one made by Maurice-Brault herself (and many of them containing herbs she has herself grown).
Until this winter, this all happened in her specially-converted basement laboratory / production space. Then last year she purchased an 1825-built home, renovated it, and has now opened a dedicated production and retail space in South Barre, Vermont, just a skip away from the post office.
"I love it that the post office is right next door," she says. "It makes shipping online orders so easy." And she also loves interfacing directly with clients, because you never know when a client's problem could manifest into a new product.
Vermont makers wear Vermont Flannel.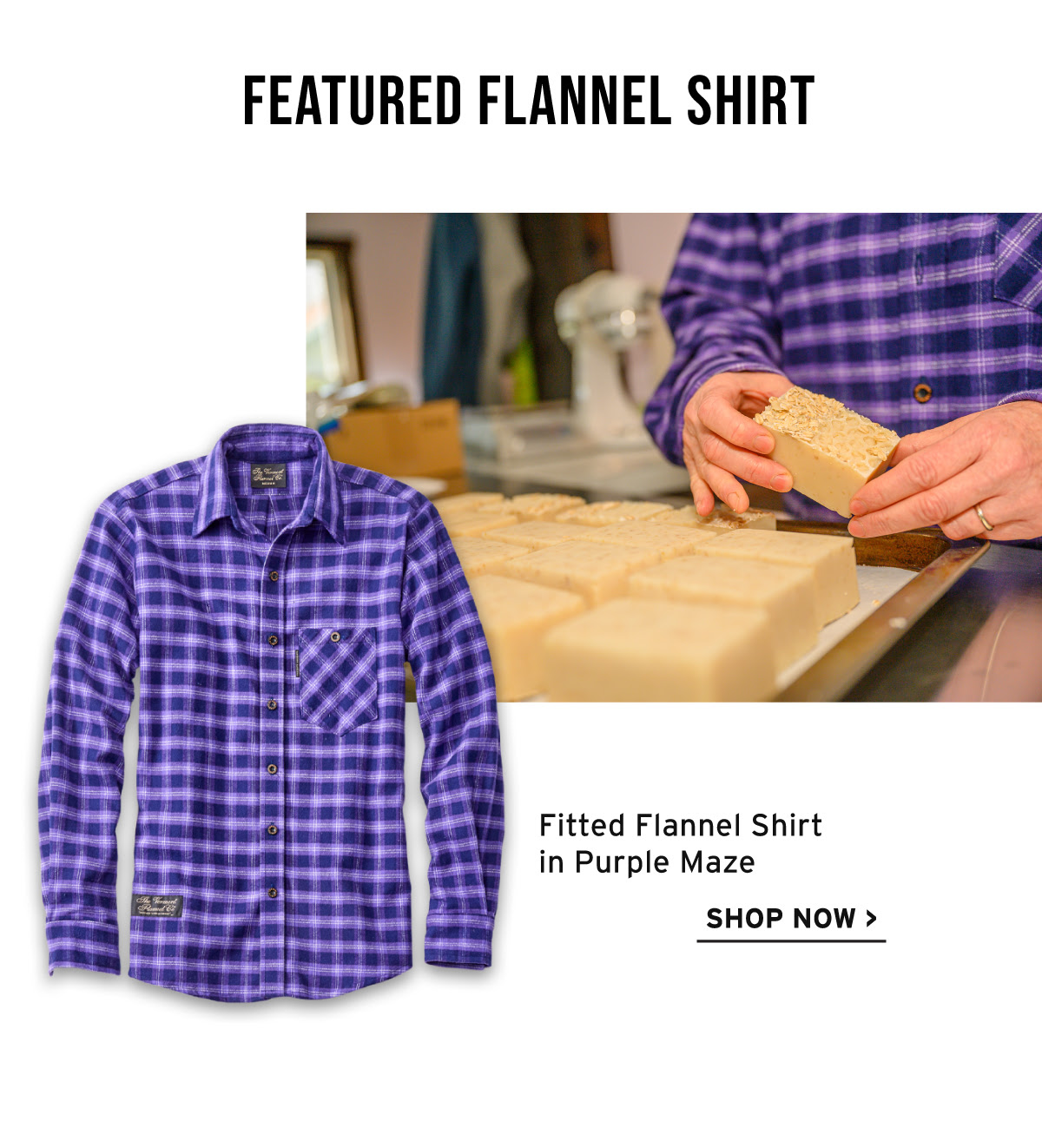 The Vermont Maker Project
Telling stories about makers across the state of Vermont. Stories and photos by StoryWorkz. Flannel by Vermont Flannel. Learn more at vermontmakerproject.com.